Writing Your Memoir, a course offered at Santa Fe College, Gainesville, Florida, is designed for anyone who wishes to write about his or her life. The focus is on writing short stories about life experiences, about everyday life, and about the people who influenced you. Handouts and charts aid recall. Students may share their stories and receive feedback, though sharing is not mandatory.
Santa Fe's Community Education Enrich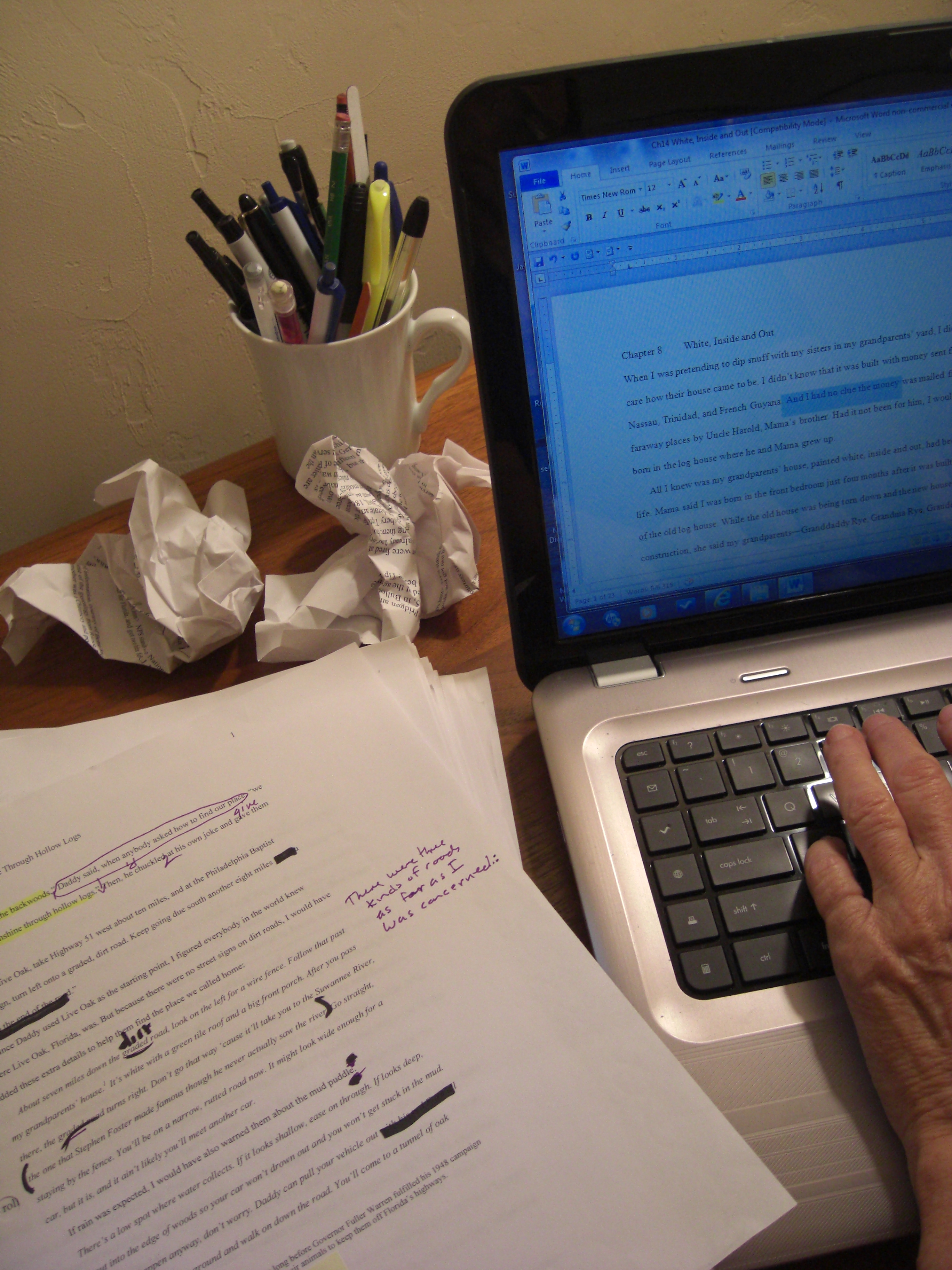 catalog,  Spring 2017, shows the five-Saturday course meets every Saturday,  April 8 to May 5, from 10:30 AM to noon. Classes meet on Santa Fe's main (northwest) campus, Building L-01. Click here for map. Fee: $34.00.
To register, call  (352) 395-5193.
Words of thanks from individuals who have taken the course:
I don't know when I have enjoyed anything as much as this Writing a Memoir class. It was the jolt I needed to start doing something I have intended to do for a long time. — J. Celon, Gainesville
Susie, thank you for your sensitivity, motivation, and dedication in teaching this course. — B. Neller, Gainesville
I thoroughly enjoyed your course and learned a great deal about writing my memoir. You had so many really good ideas and thought prompts that I have been writing notes on everything from the wall calendar to bills! Thank you for a great Saturday morning experience!  — S. Faris, Gainesville
The class provided just what I needed to get the juices flowing. Enthusiasm, tips on how to organize material for a memoir, resources — online as well as locally, and your personal recommendations. That plus the structure of weekly writing goals and the opportunity to share our writing in a comfortable setting. — P. Amish, Pennsylvania
Thank you for the time you gave to the class on memoir writing this week at the Advent Christian Village. Your enthusiasm for writing of one's life experiences was inspiring and much appreciated. Your suggestions, examples, and handouts were excellent and most helpful." — M. Easter, Dowling Park, FL